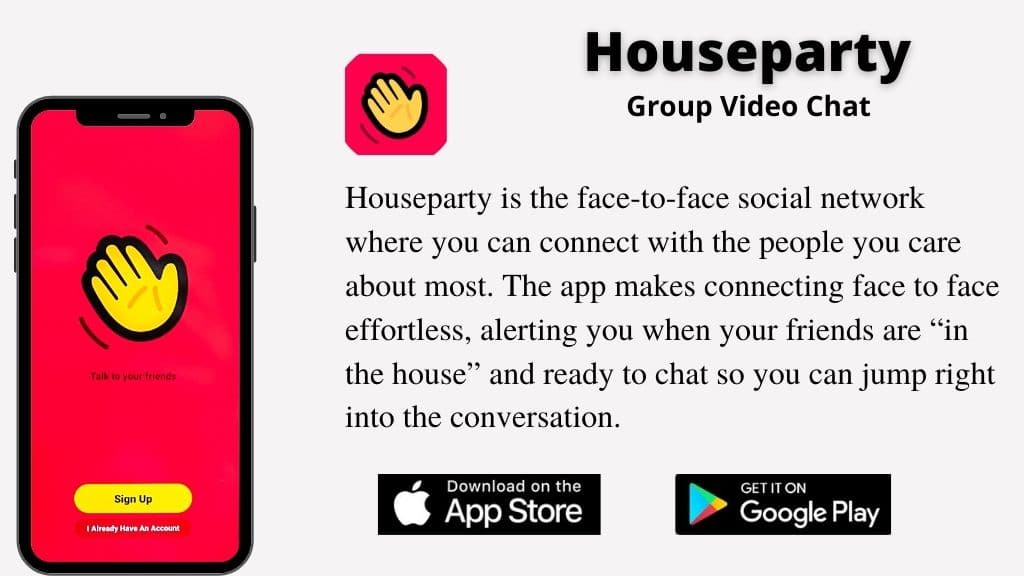 The world is a very different place right now due to COVID. It is very unfortunate, but it is something everyone must deal with. Being able to go out and see your friends whenever you want just isn't as easy anymore. Therefore, taking advantage of technology to keep in touch with family and friends is very important. There are tons of ways to communicate with your loved ones virtually, but Houseparty might just be the best choice out right now. 
Houseparty is a free to download the app on IOS and Android that allows you to keep in contact with all your loved ones through single or group video calls. Instead of just giving a family member or friend a normal phone call, with Houseparty you can get everyone in one place for a fun way to stay in touch through face to face conversations. Houseparty even allows you to turn a simple video call into an awesome game night with friends by giving you the option to play games like Uno straight from the app all while face-timing each other! This app will also give you notifications when a friend or family member is online and ready to chat. So as soon as you log into Houseparty you will immediately know who is ready to video call. 
Houseparty has been a major success lately on IOS and Android with tons of great reviews and feedback from users. It even has an amazing 4.9/5 rating on IOS and is the #16 social networking app. Being able to see your friends and family in person will always be the best option when it comes to staying in touch. However, with everything going on in the world nowadays that isn't always an option anymore. Houseparty gives you that face to face feel and allows you to always be one click away from getting everyone back together having a great time again. 
Need Help With App Development?
Our experts can help you in developing your next world-class apps.