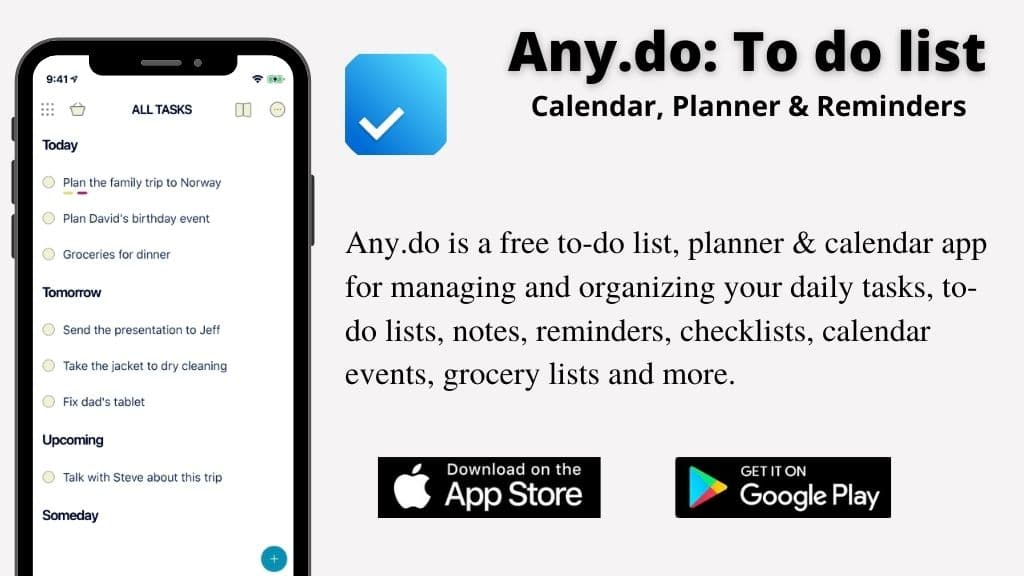 With everything going on in the world right now, life can get a little crazy and unorganized. Life after COVID can be very hard to get adjusted to as well. Therefore, an app like Any.Do can really help people around the world stay organized and prepared for anything that comes their way.
Any.Do allows users to keep lists and reminders on their calendars about work, school, hobbies, and anything else going on in their daily life. Being organized can save you a lot of time and stress throughout the day and this app helps you do that easily on your phone!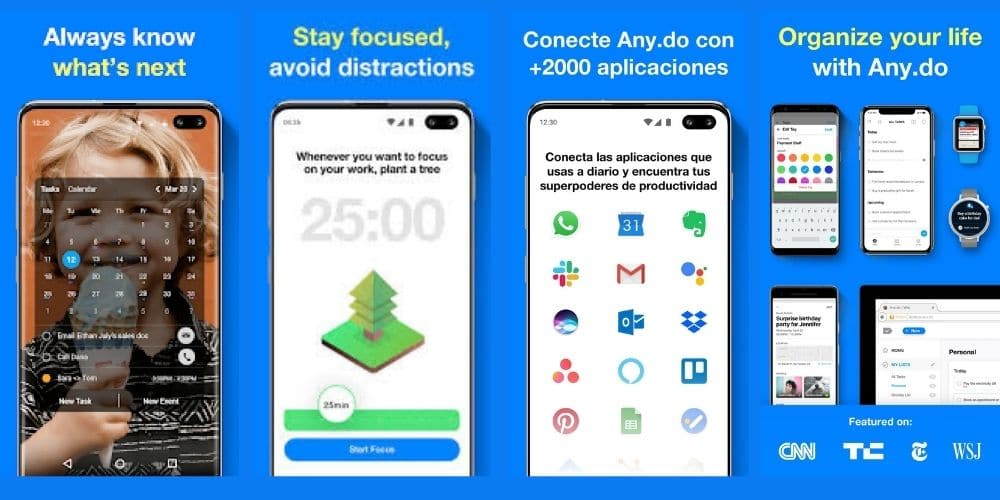 Any.Do is not just some ordinary to do list app, it has some amazing features. For starters, it allows you to sync all your to do list and task list between your desktop, mobile phone, tablet, and the web. This allows you to keep everything in sync together for safe and efficient keeping.
Another great feature this application brings is its reminders when you reach a location. One of the most popular benefits users loves from Any.Do is how it allows you to work together with others by having a shared list and task. This allows you to collaborate with anyone you want to!
Now that we have talked about some of this app's awesome features and benefits, let's dive into its accolades. Any.Do has over 25 million downloads across the Apple Store and Google Play Store. To go along with this, it is the number 1 app for to-do list and task list on IOS.
Other the other side of things, it is an editor's choice by Google in the Google play store. If you are looking for an app to help you organize anything and everything in your life, then look no further. Any.Do has amazing features and accolades to back up why they are the best at what they do.
Need Help With App Development?
Our experts can help you in developing your next world class apps.