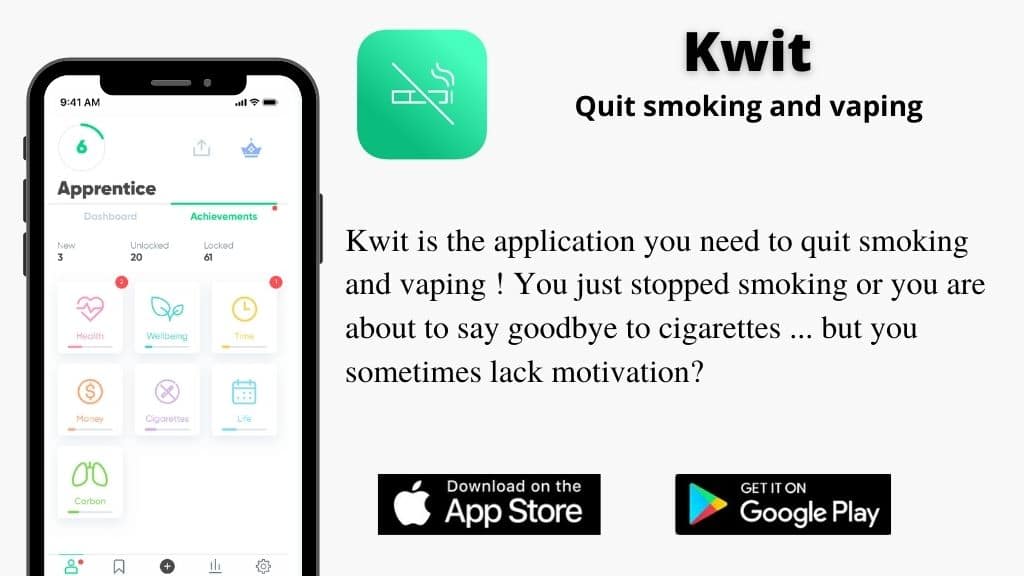 Introduction:
Millions of people around the world try to stop the bad habit of smoking or vaping every year. Many are successful, while many others find themselves unable to kick the habit. There is no doubt that it is not an easy task so having resources to help you through the process is very important.
Kwit is a free easy to use mobile app available on IOS and Android. Whether you have already stopped smoking or are just now trying to quit, Kwit helps you stay motivated and keep track of your entire process.
Features and Tool:
Kwit has some amazing features and tools that will help you through your entire journey. For starters, it gives you a personalized dashboard. This feature allows you to keep track of your progress daily. This includes the number of days without a cigarette, the money you saved, and more! Another tool is Kwit's diary feature.
You are able to keep a diary with all your progress as well as setbacks to make sure you are always improving and focusing on your goal. Finally, one of my favorite features of this app is its achievements it gives you to keep you motivated. Day by day you will be able to see health benefits and advantages you have by quitting smoking/vaping and level up as you go.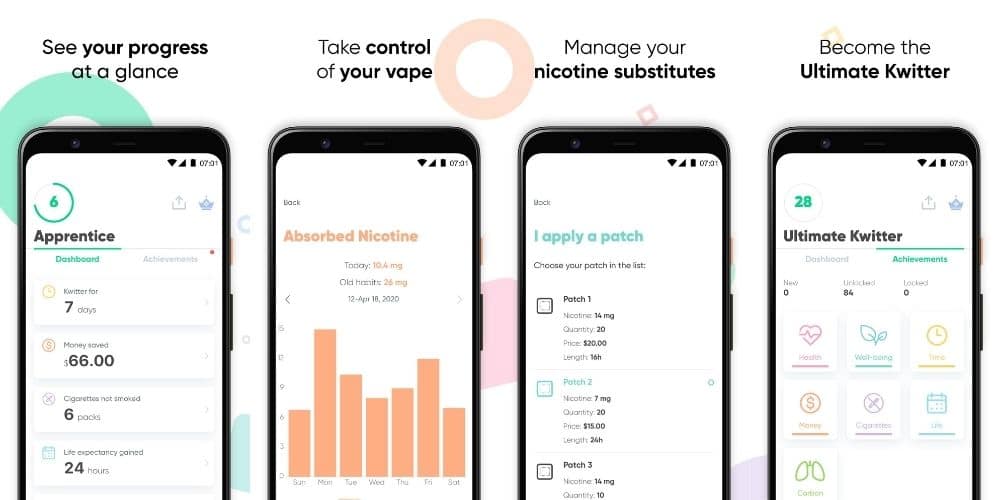 App Rating:
User-friendly: 4/5
Design: 3.5/5
Features: 4.5/5
Engagement: 4/5
Reliability: 3.5/5
Overall Score: 3.9/5
App Details:
Size: 79.4 MB
Category: Health and Fitness
Age Rating: 17+
Final Thoughts:
Kwit is a great app to have for anybody who has recently or is just now thinking about quitting smoking/vaping. It has some great features and is very easy to use. While it won't magically make you quit your bad habit, it is a great resource to have on your journey for a healthier life.
Nobody should feel like they must go through this process alone so you should investigate all resources available to you. For a free app, Kwit is a great option to have in the palm of your hands.
Need Help With App Development?
Our experts can help you in developing your next world class apps.