Top PHP Web Application Development Company
Skilled & Certified developers

In-Depth Domain Expertise

Source Code Authorization

Agile & DevOps Enablement

Non-Disclosure Agreement

First time right codes
Interested? Let's Talk
Industry experts available to discuss
PHP Application Development
PHP is the most used web software programming language in the web world today. In the past years, what started as simple server side script, PHP Application Development has evolved into a full-scale object oriented MVC based web software language. PHP has the widest open source contribution options that make it easy platform to start and scale to enterprise level advanced business solutions.
From small content management based websites to high end open source ERP solutions, JumpGrowth has helped customers all around the world with the depth and breadth of its PHP software development expertise. Our expert certified PHP developers make sure that needs of the client are met with quality guidelines required in all PHP software created at our labs.
PHP Development Solutions & Services
JumpGrowth offers top class PHP web development services & solutions. Our expertise ranges from simple open source websites to complex data analytics and AI based backend solutions.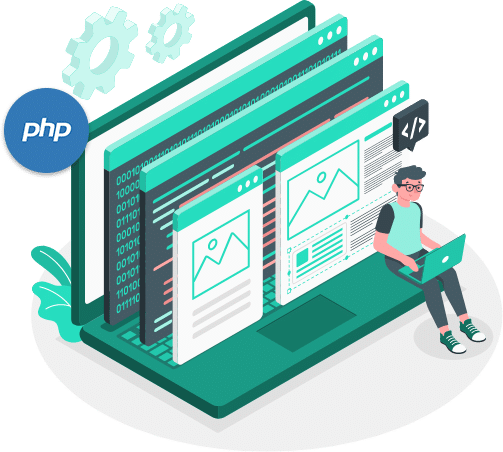 Custom PHP Application Development
JumpGrowth provides custom PHP application development services suited to the customer needs. We work with you in understanding your needs and creating applications tailored for your needs.
Deep expertise in custom applications
Excellent team of business analysts
Senior experts building custom PHP applications
PHP Upgradations & Migrations
JumpGrowth works with clients to do required version upgrades from legacy to modern technology frameworks and versions. We have done multiple projects in migrating applications from older versions to latest scripts and frameworks. 
Over 100 PHP upgrades performed
Migrations done with razor sharp precision and quality
Offering latest technology upgrades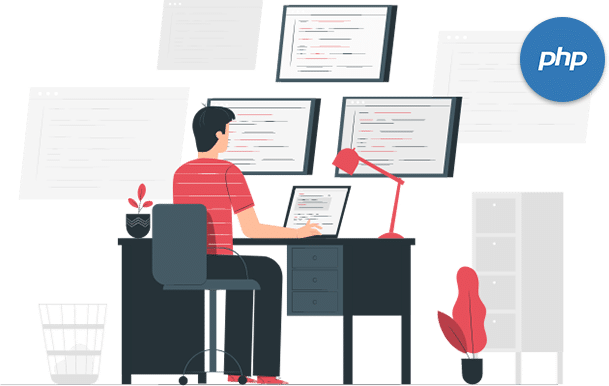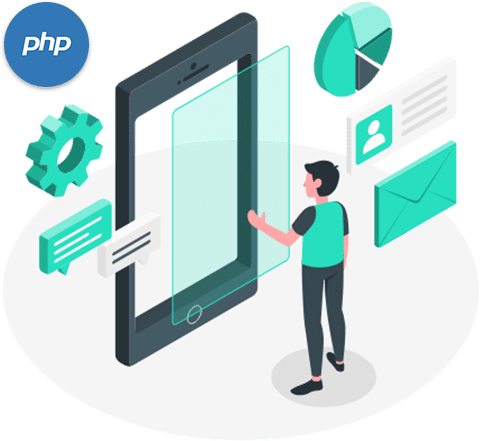 Ongoing Maintenance & Management
Rely on JumpGrowth to keep your PHP applications always running with our maintenance and management solutions. Our engineers are available 24×7 for mission critical applications so that your users never see any downtime. 
Ongoing simple maintenance contracts
24x7 PHP engineering support
Server management and maintenance
Full-stack PHP Development
JumpGrowth offers full stack PPHP application development for your next generation of apps. We offer our PHP expertise on latest frameworks like Laravel, Cake, Symfony in creating solid secured and scalable front and back ends. 
Highly skilled full stack PHP developers
Offering secured and reliable PHP backend and frontend
Delivered over 200 web backends for web and mobile frontends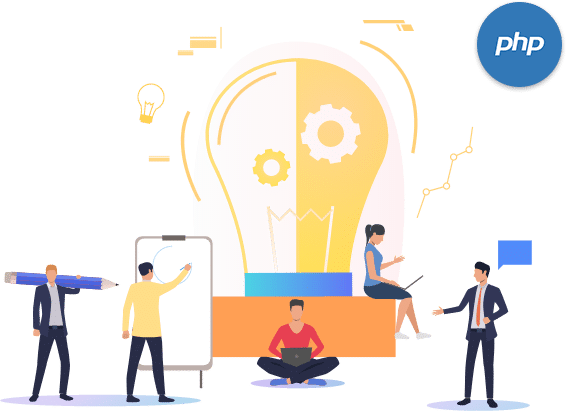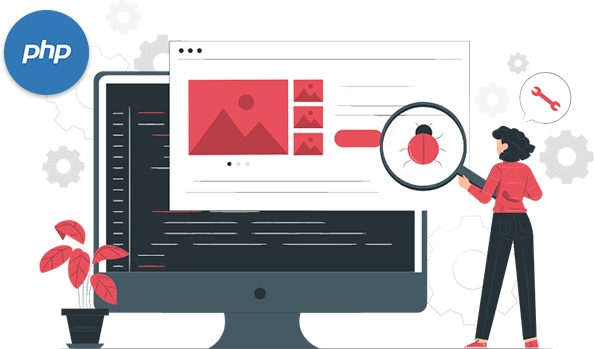 JumpGrowth offers top class PHP developers. Our highly vetted skilled programmers are ready to serve as extension of your own teams.  
Dedicated on-demand PHP engineers
Simple ramp up and ramp down options
Highly experienced certified engineers with great communication
PHP eCommerce / CMS Development
JumpGrowth helps businesses in developing CMS based marketing and eCommerce websites using open source scalable scripts. We have delivered multiple projects using some of latest tools like WordPress,  WooCommerce, Magento, Drupal, Joomla 
Delivering high value PHP open source solutions
Expertise on most of open source scripts
Various open source contribution customizations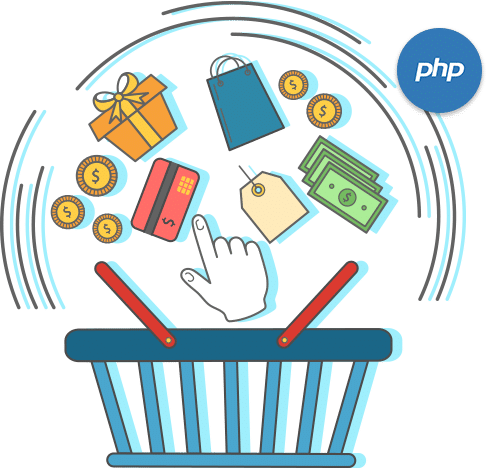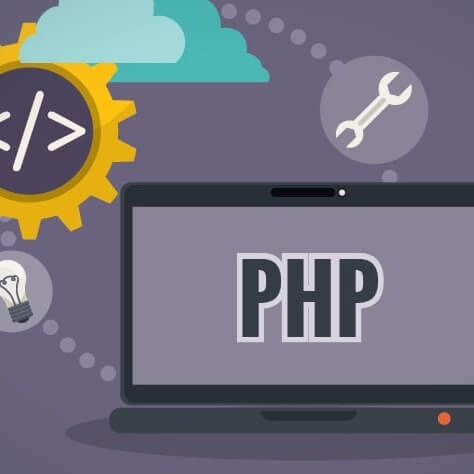 PHP today has become synonymous to the world of open source. The approach and licensing of technologies developed with PHP have brought not just significant cost advantages to the users but have helped evolve into large community of followers and contributors on all platforms available and created with PHP.
JumpGrowth offers the unique advantage to its clients by consulting and suggesting on basis of the large PHP development experience curated in past decade. With hundreds of software applications developed and deployed, PHP is a strong advantage JumpGrowth brings on table for its clients to choose and reduce the cost of business and software solutions.
Our PHP Solutions Technology Stack
Frameworks
Laravel
Codeigniter
Yii
CakePHP
Zend
Symfony
Servers
CMS/LMS
Database
OS
Why Outsource PHP Web App Development Services From JumpGrowth
JumpGrowth brings to you next generation of PHP engineers and development expertise. Our unmatched experience on PHP web applications makes us top choice for your next project.
Onshore Engineers
Offshore Capabilities
ISO 9001 Certified
Enterprise Experience

Highly Creative & Motivated Teams

We Understand Business Needs

Quality & Security Adherence

Your Ideas Are Safe With Us

First Time Right Process

Innovation Is Guaranteed

Result-Driven Approach

Co-Development Teams

DevOps Enablement

In-Depth Domain Knowledge

Non-Disclosure Agreement

Integrity & Transparency
How Do We Succeed All The Time?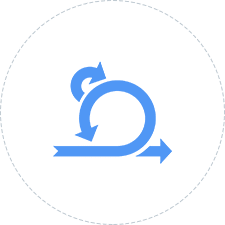 True Agile
JumpGrowth has transformed into a truly Agile design and development studio. We offer flexibility of Agile methodology with our certified scrum masters.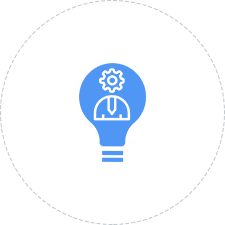 Scrum or Kanban
JumpGrowth has handled PHP projects both in SCRUM or KANBAN fashion. We offer ways to manage the projects in time and budget without compromising on agility of the process.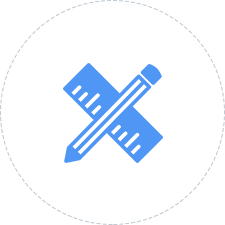 UI / UX
JumpGrowth offers highly experienced User Experience / User Interface designers that have worked on some stunning app designs in the past.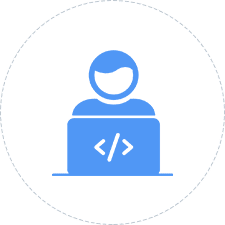 We only hire top of the top PHP developers that have gained experience in working with a unique set of client problems helping us serve our clients with ease.
Our PHP Development Projects & Case Studies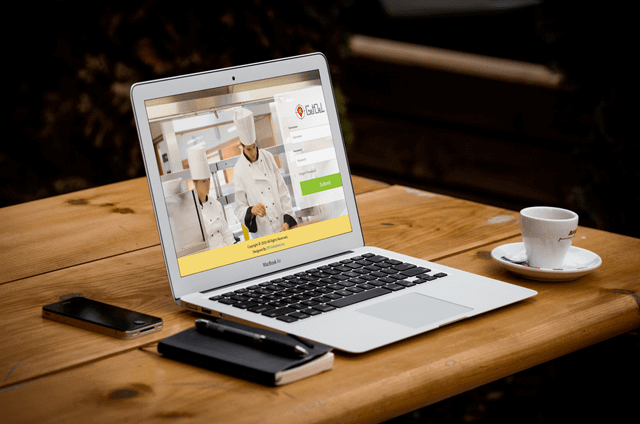 GetDel
Web based platform matched with mobile apps on android and iOS making it possible to get food deliveries across New York city. Access to drivers, restaurant owners and end users all in single platform.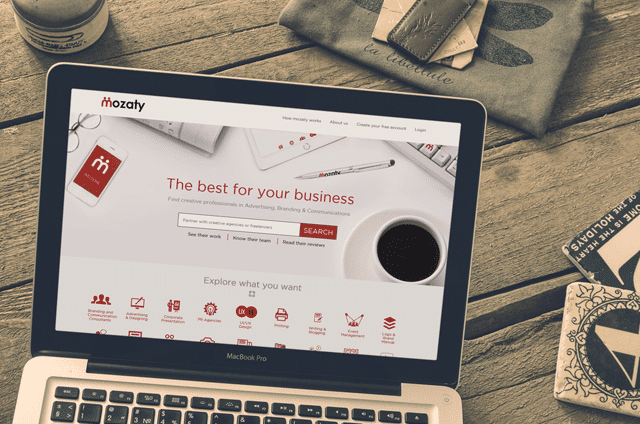 Mozaty
Global networking and work showcase portal for corporate communication professionals and agencies. Uses latest visual design aspects and large scale search mechanisms to showcase work & ratings of highly reputed community of marketing professionals.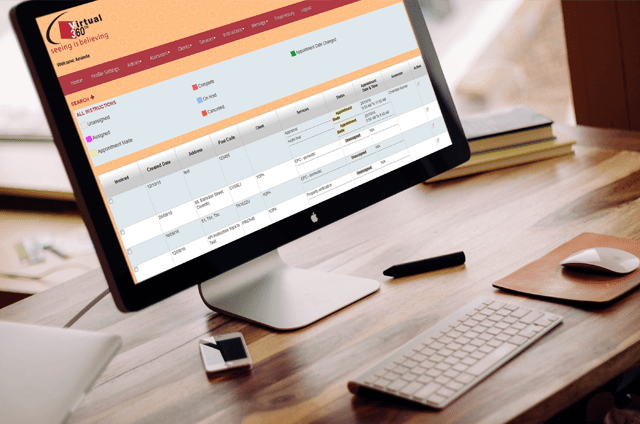 Virtual 360
Virtual tours, floor plans and associated real state services provider from UK uses JumpGrowth to develop its back end system and solution enabling their agents and workers to streamline their work using this central system.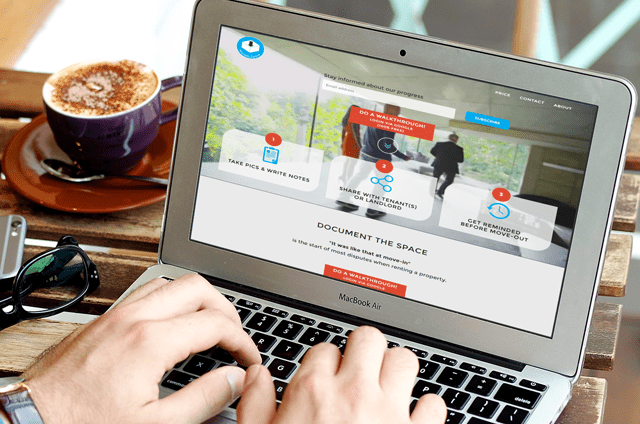 Movein Space
Commercial web based large scale portal to showcase home inspector services and skills across North American market. Transforming the process of home inspection through more trustworthy and professionally rated services providers.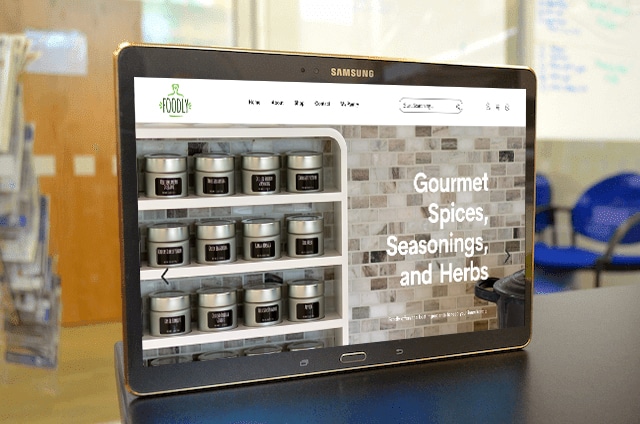 Foodly
Foodly is only shopping site for premium spices. It allows the admin to create racks by combining different spices which can further be sold on frontend. On the buyer end it provide a pantry feature that allow to track expire of the spices.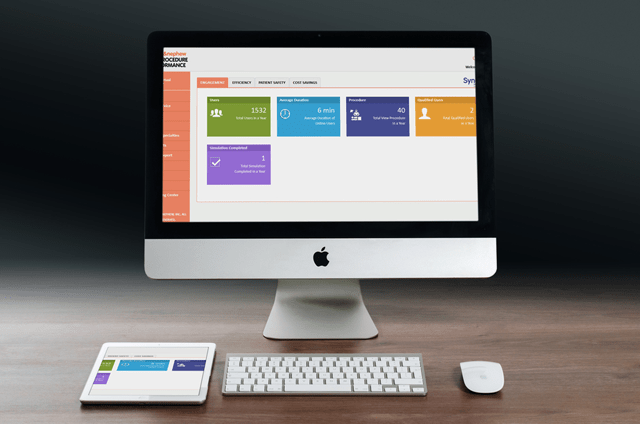 Smith & Nephew
SaaS based enterprise solution developed for healthcare providers saving mid to large network of hospitals. Ability to manage complete surgical processes with preference cards and visual surgical trays.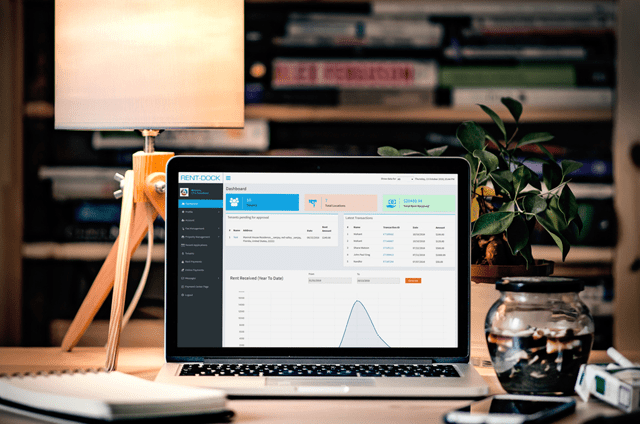 Rent-Dock
Complete SaaS based enterprise solution for property management companies to be able to be able to accept payments from their tenants. Covering whole breadth from independent houses to multi apartment buildings.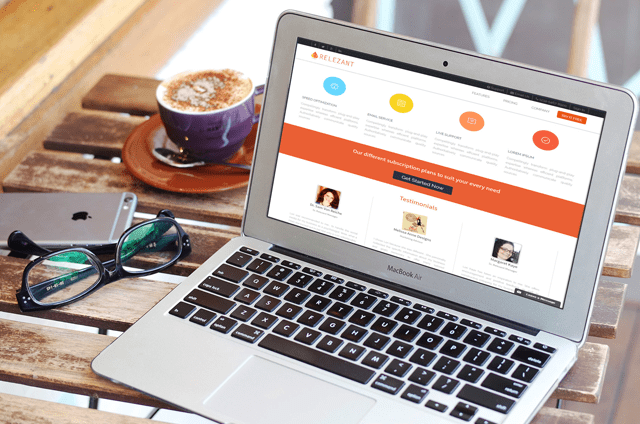 Relezant
Efficient marketing automation solution developed as SaaS platform for North American market. Plan your marketing campaigns across three channels of emails, post cards and text messages automated through click of button.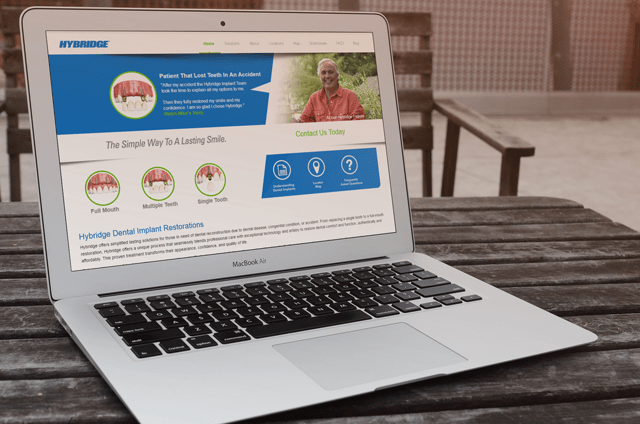 Hybridge
Dental practice management software powering over 15 franchise practices in North America. Ability to define, monitor and control the processes and pricing around the dental procedures across all franchisees.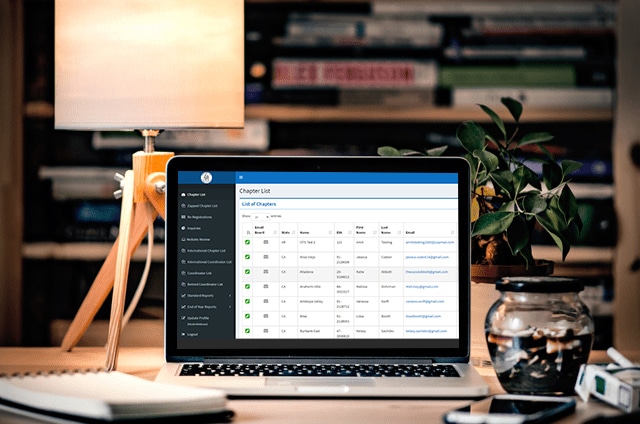 Momsclub
A support group designed for housewives. The system allow to manage hierarchy of coordinators who manage these groups including the board information and all the finance related information.