On-Demand App Development

JumpGrowth provides world class app development services with deep domain understanding across web and mobile platforms. Our design centric and agile approach makes sure that your next app project is delivered to the highest standards.

Looking to scale up your app development team? JumpGrowth boasts about having a large team of high quality developers who are available on-demand and can be deployed on your app projects. Remove your hiring and retention hassles with our easy ramp up plan.

JumpGrowth provides round the clock product support capabilities for your apps. We monitor, support and help grow your apps with our tailored support plans catering to your needs.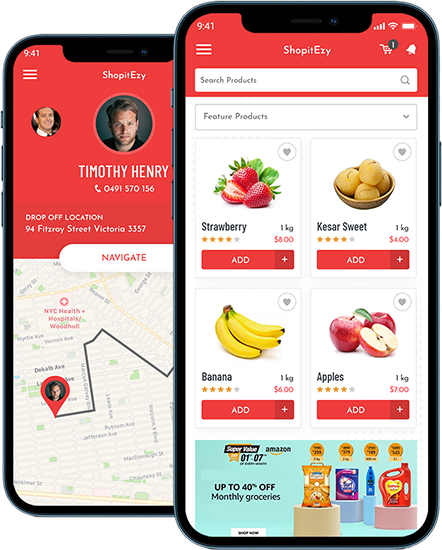 Creating Web & Mobile Apps with Unique and Sophisticated User Experiences.
JumpGrowth is one of the best web & mobile app development company in Dallas. We research the user requirements and help to create mobile apps with unique user experiences. We blend these experiences with sophisticated infrastructure under the hood and the latest technologies.
Full stack agency creating next generation mobile app platforms.
Helping to create technology roadmaps and identify Minimum Viable Products (MVP) features.
WIREFRAMING & USER EXPERIENCE
Draw effective use case wireframes, user testing and create intuitive user interfaces.
Mobile App Development & Testing
Full stack agile development delivering world class apps. Robust testing with manual and automation tools.
Deploy using latest cloud and DevOps methodologies to support highly scalable environments.
PROVIDING ONLY THE LATEST SOLUTIONS IN THE TECHNOLOGY WORLD
JumpGrowth is a top rated web / mobile app development company in Dallas. We are focused on providing expertise with the latest technologies.

JumpGrowth helps you bring your apps to scalable cloud infrastructures that grow with your userbase. Ask us about our continuous integration development and experience to help your next app project.

Offering deep mobility expertise around different form factors. We have helped with amazing apps around mobile, smart, specialized AR and speech devices.
Augmented & Virtual Reality
JumpGrowth has helped new age businesses with some amazing immersive augmented and virtual reality experiences. Make your users fly into unseen virtual worlds blended with real life use cases like training, meetings, shopping and games.

Specialized in API development, testing, monitoring and integrations across multiple industries including (but not limited to) financial, banking, insurance, and hospitality.

JumpGrowth has worked on multiple apps involving intelligence around ma
c
hine learning, neural networks, natural language processing, computer vision, and speech intelligence.

Give a social boost to your apps by directly connecting and integrating with social platforms. JumpGrowth has worked with a wide range of features from simple sign-ups / logins to complex social integration scenarios across app projects.

Bring those new age sensors to life by integrating them with your apps. JumpGrowth has helped multiple apps connect with different types and styles of sensors to control and collect data.
Our team is happy to answer your sales questions. Fill out the
form and we'll be touch as soon as possible.