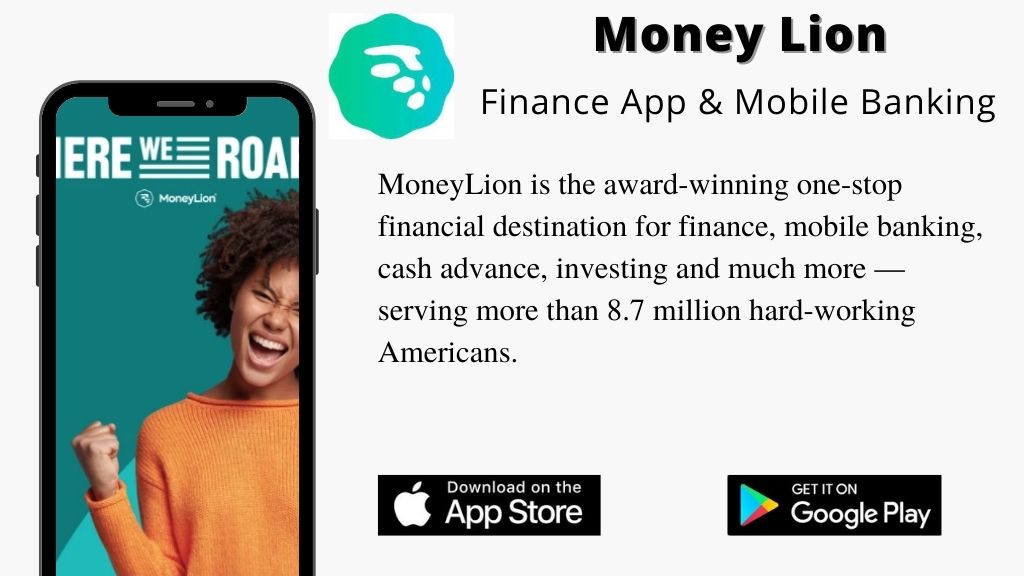 Introduction:
Money Lion is an award-winning one-stop Financial destination for finance, mobile banking, cash advance, investing, and much more. Money Lion is a finance app that lets you access up to $250 a day, help avoid overdraft fees, Also it allows you to get paid two days early with recurring direct deposit.
Features and Tools :
Whether you're an experienced digital Financial Guru Finance app or are looking to simplify your financial accounts, the Money Lion finance app can make setting and smashing your financial goals and needs as easy as can be. Its best for people looking to boost their credit, cryptocurrency trading, and for anybody who wants to integrate Their bank, investment, and installment loan accounts.
App Rating
User-friendly: 4
Design: 4
Features: 4
Engagement: 4
Reliability: 4.5
Overall Score: 4.5
App Details:
Size: 85MB
Version:34.0
Downloads: 1million +
Released: May 19, 2016
 Final Thoughts:
Money lion is overall a great Mobile app for people who want to simplify their banking needs and helps people keep track of their finances all in one place. Who wouldn't want an app Finance app that will give you a cash advance until your next payday? This app saves you time and money. With amazing reviews and ratings on both the app store and google play store, there is no reason to not give it a try.