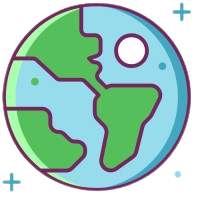 GA Footprint Calculator is a digital platform for companies, academic institutions and communities that care about the environment and help their people contribute to tackling climate challenges.
The GA Footprint Calculator is designed to empower people to easily quantify the connection between making sustainable lifestyle choices daily and their impact on their climate footprint. GA uses a consumption-based accounting approach to track the global impact of carbon emissions and help users track their activities over time.
This application allows users to set goals, track their contributions and participate in green challenges.
Client wanted a platform that can calculate and show eco-footprint over a 12-month period by category and by month. Users should be able to view their footprint and edit inputs to their footprint calculations to accurately update their footprint in real-time.
Client wanted a platform that Shows goals/challenges users can participate in, as well as pages for past and upcoming challenges.
Client wanted a functionality which allows users to view Group and Individual challenges and view their (individual or group) progress towards the challenges.
Client wanted a Ranking Board for users which will show individual and group ranking.
Client wanted challenges and footprint reports providing advanced analytics on the usage behavior and progress of users and their organization as a whole.
Client wanted a private interface to manage their organization's account, data and users' activities in a safe space.
Client wanted a super admin panel where they can manage the users/companies, goals, challenges and subscriptions.
Client wanted a CMS-based landing page.
Client wanted functionality for receiving payments from companies using the platform.
JumpGrowth created a web app for users where they can view their footprint and edit inputs to their footprint calculations to accurately update their footprint in real-time.
Users can either have individual accounts on the platform or they can also be part of a company.
The web app shows goals users are currently working towards. Their progress is based on the eco-footprint calculator we built.
Users can view the Leaderboard to view all rankings, and filter the rankings based on the challenges they are participating in.
We have developed an analytics dashboard where users can check their carbon footprint by category and can track the change in footprint by month or year.
We have built a company admin panel where company admins can manage the users, challenges assignment and goals assignment.
We have built a super admin panel for GA controllers where they can manage companies/individual users, challenges, goals and subscriptions.
We have built a WordPress-based landing page.
We have integrated Stripe as a payment gateway.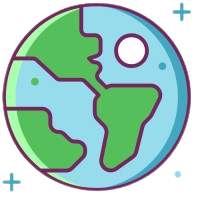 JumpGrowth Helps You Create Next Generation Apps.