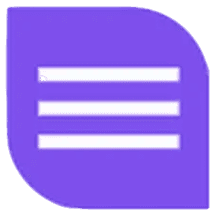 The primary objective of the Simplified Feedback application is to provide retail and service businesses with the capability to conveniently gather feedback from their customers. This application targets small-scale retail and service businesses with a straightforward means of obtaining feedback from both their customers and non-customers.
Client wanted a mobile app where customers can easily provide feedback to the retail and services.
The client sought an application that would allow customers to provide feedback via a QR code scanning feature, which would subsequently direct them to the business profile and enable them to submit ratings and supplementary comments.
The client requested an application that would enable customers to submit feedback anonymously.
The client desired a functionality that would permit businesses to establish a business profile and monitor the feedback provided by their customers.
The client required a functionality that would display the monthly average rating and generate a graph depicting the range of customer ratings.
The client requested a functionality that would enable business administrators to generate a QR code flyer and subsequently download the flyer in PDF format.
Client wanted an admin panel to manage users, businesses and feedback.
JumpGrowth developed an iOS mobile application that allows users to search for businesses and provide ratings and feedback.
Customers have the ability to scan a QR code, which redirects them to the respective business profile, where they can view business details and provide feedback and ratings.
Customer can provide feedback without creating an account, thus preserving anonymity.
Businesses can create and manage their profiles on the app and track feedback and ratings received from customers.
Businesses can check their monthly rating and the number of ratings in a bar graph.
Business administrators can generate QR code flyers and download them as PDFs.
An admin panel was also created for the client to manage users, business profiles, and feedback.
JumpGrowth Helps You Create Next Generation Apps.