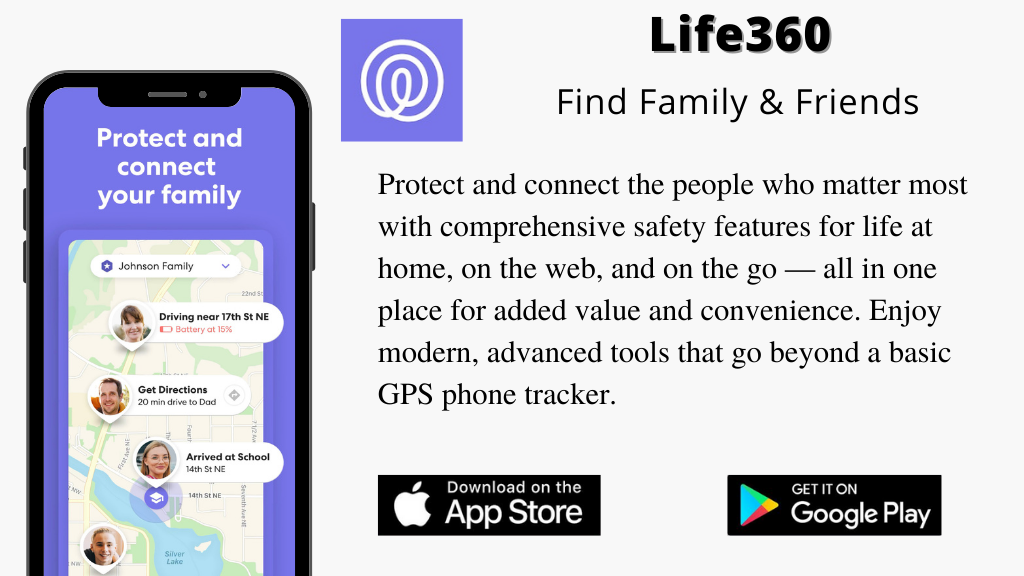 Introduction:
There is nothing more important than keeping your family safe and secure. Nobody wants to go through the scare of not knowing where a family member or friend is. Luckily, in today's world, there are many technologies and tools that help people as much as possible. One of these tools is the app Life360.
Features and Tools:
Life360 app is a free-to-use app that gives users the ability to stay connected with their loved ones with comprehensive safety features. One of their main features is their advanced location sharing. No more worrying about where your kids are when you can share locations and see an advanced view of where your loved ones are at any given moment. You are also able to see location history in case you need to backtrack someone's location to help find them. Another great feature is their automatic crash detection. This tool will alert a parent or family member in the case of a potential car accident. This will allow users to immediately get help if it is a serious situation. Safety is always a top priority for parents so features like these and many more are great to have in any situation.
App Rating
User-friendly: 4.5
Design: 4
Features: 4.5
Engagement: 4
Reliability: 4.5
Overall Score: 4.3/5
App Details:
Size: 91.7 MB
Category: Social Networking
Age Rating: 4+
Final Thoughts:
When it comes to your family and friend's safety, you should always be on the lookout for resources to help in that process. Whether you are looking for additional tools or are looking for the first time, an easy-to-use app like Life360 is a great place to look. It is very simple to use for everyone in your family and has some awesome features. With amazing reviews and ratings on both the app store and google play store, there is no reason to not give it a try.
Need Help With App Development?
Our experts can help you in developing your next world class mobile apps.