Introduction:
Moving into a new home can be very intimidating. Zillow App For Real Estate & Rentals whether you are buying for the first time, renting, or looking to purchase some additional real estate, it can be a very scary process. Luckily, in today's digital world, there are many tools out there to help you through this process.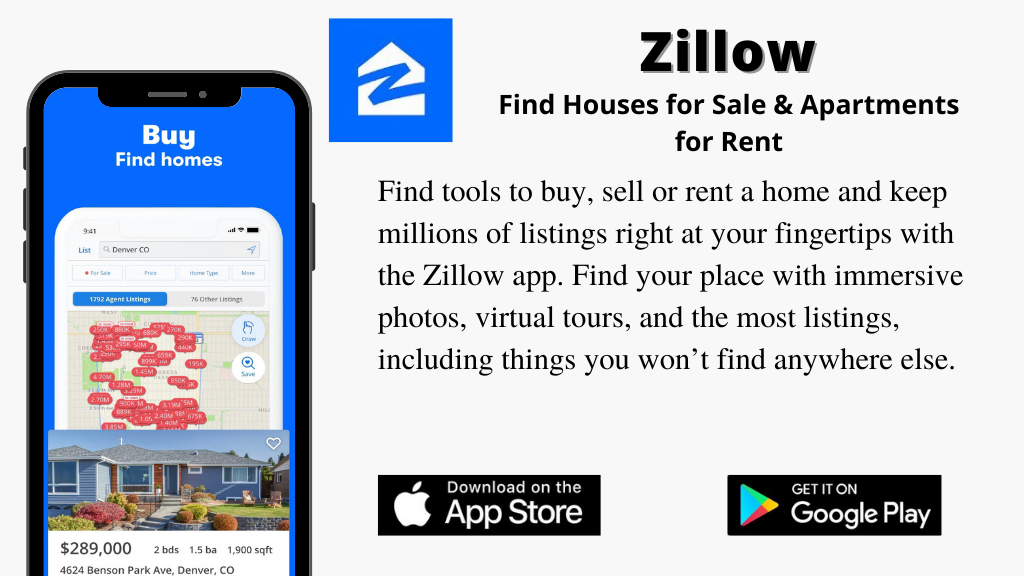 Features and tools:
Zillow App For Real Estate & Rentals is a free-to-use app that gives users millions of listings in the palm of their hands. If you are looking to purchase or rent a home, Zillow will help you find your perfect fit with thousands of listings, immersive photos, and virtual tours. On the other hand, Zillow also makes it very easy to sell a home. Users can sell directly to Zillow or take the traditional approach as well. Some of the great features this app brings to the table are its valuation tool, 3d home tours, co shopping tools, robust filters, and many more.  
App Rating
User-friendly: 4.5

 

Design: 4.5

 

Features: 4.5

 

Engagement: 4

 
Overall Score: 4.4/5 

App Details:
Size: 125.5 MB

 

Category: Lifestyle

 
Final Thoughts:
Buying or selling a home is not an easy process. That is why a simple and easy-to-use app can be a huge help to those in the market. Zillow (iOS, Android) gives users all the tools they could ask for to help them while keeping the app very user-friendly. It never hurts to have additional advantages, therefore if you find yourself looking to buy, rent, or sell a home, Zillow could be a great tool for you. 
Need Help With App Development?
Our experts can help you in developing your next world class apps.