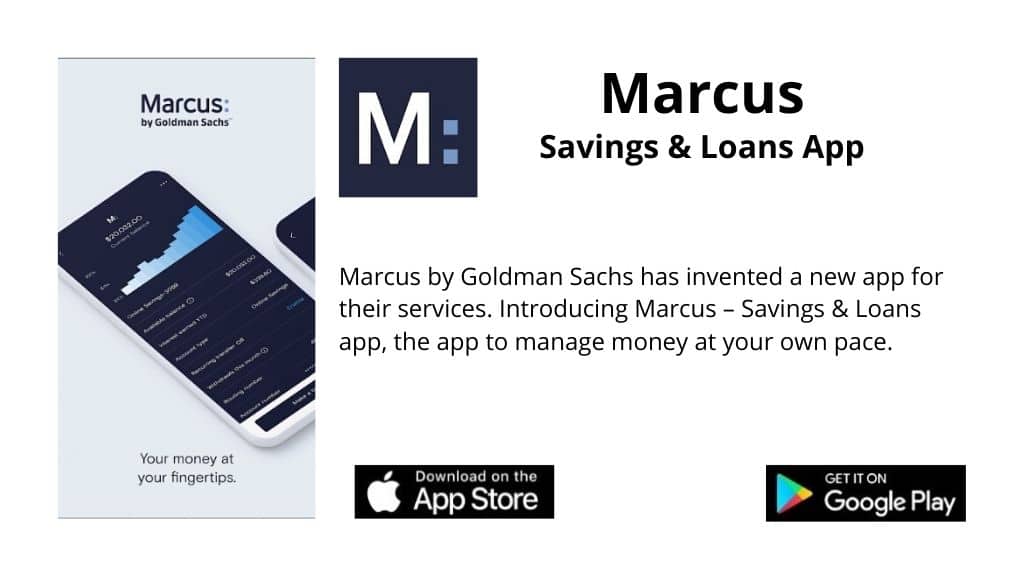 Marcus (iOS, Android) by Goldman Sachs has invented a new app for their services. Introducing Marcus – Savings & Loans app, the app to manage money at your own pace. If you have accounts with Goldman Sachs, this app will now make updating your savings accounts, loans, Certificate of Deposits (CDs), and etcetera easier. Banking made to track, transfer, and balance all transactions in one program.
Marcus – Savings & Loans will track deposits and withdrawals in your online savings account. Now, you can also schedule when these transactions occur for a convenient process. Recurring transfers are handy when wanting a specific amount each period. This app provides you the luxury of knowing when you have transactions coming and going out of your accounts. Other neat features are included in this app as well. For example, accessing your CD's for maturity is in a specific function called the "Maturity Center." You can see how much interest you have accrued in both your savings and CDs.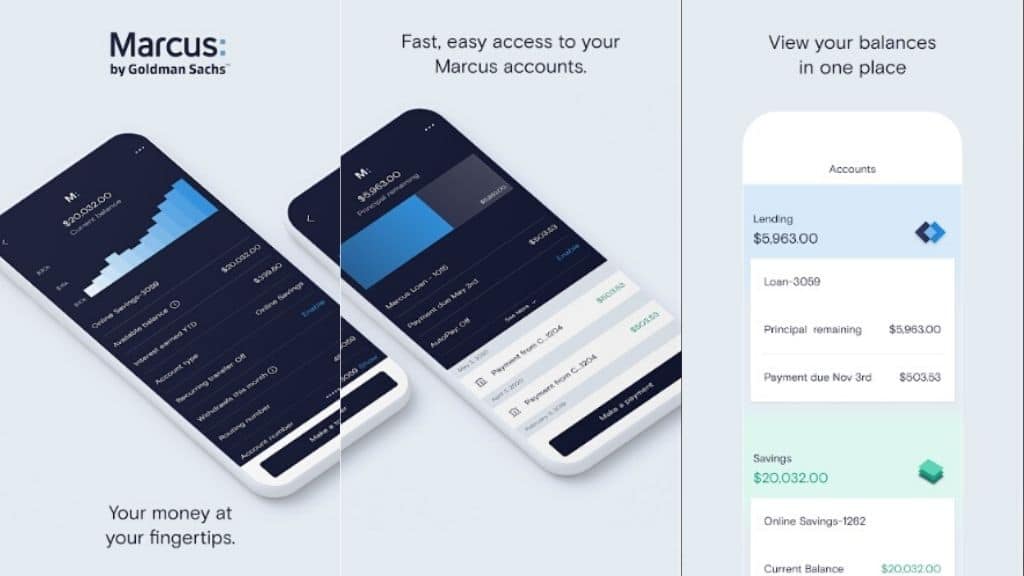 Why stop at growing your money? Managing personal loans is simple with this app too. Check remaining balances owed on loans taking out. Make future payments and schedule payments to loan amounts. View amounts paid to interest and principal. These features for loans through the Marcus – Savings & Loans app can help you stay ahead on payments. You can also enroll in Autopay if needed.
Do not worry about the security of these mobile apps. Goldman Sachs products have multi-level encryptions and authentication processors to keep your information safe. The Marcus – Savings & Loans app also provides you the ability to use face recognition and fingerprint access to your products for an extra security blanket.
As stated on the app, "All loans and savings products are provided by Goldman Sachs Bank USA." This means anyone using the app is secure with a regulated bank. Many have great reviews on this newly produced app. And more will have great reviews once time goes on for the exposure. If you are a Goldman Sachs customer, try this app!
Need Help With App Development?
Our experts can help you in developing your next world class mobile apps.