Top Running Mobile App Development Trends in 2019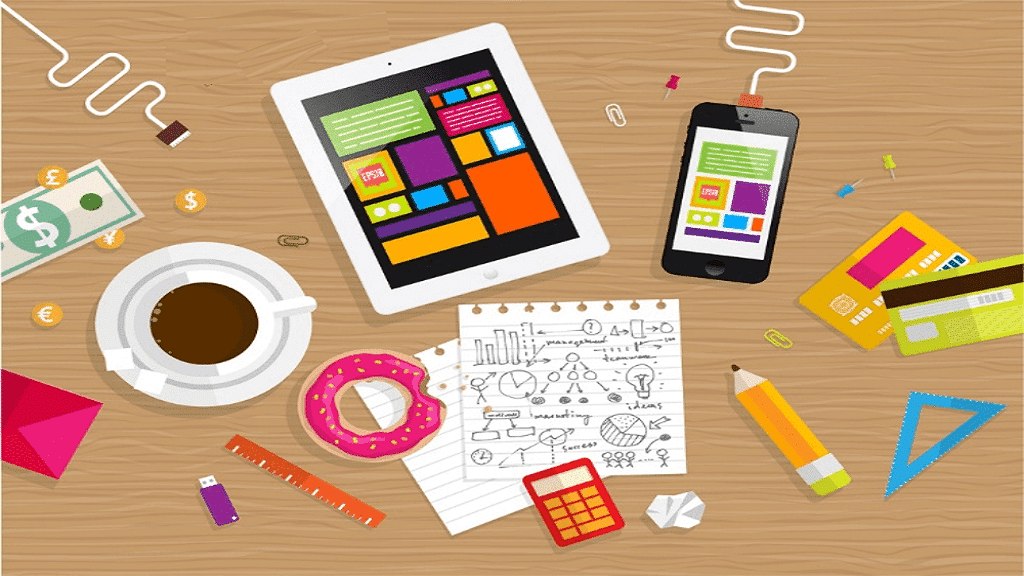 Three Red-Hot Trends In 2019: Mobile App Development Trends That You Need To Pay Attention To
It's no secret that mobile apps are among the fastest-growing sectors of the world's technology infrastructure. With a diverse array of use cases encompassing everything from direct-to-consumer service delivery to business-to-business communication. Mobile applications clearly represent one of the world's greatest opportunities for revenue growth. In fact, revenue from mobile applications is projected to exceed more than $185 Billion globally by next year.
With more than 5 Billion smartphone users worldwide. Mobile applications not only represent a tremendous opportunity to reach previously inaccessible markets. But the mobile technology itself offers an unprecedented frontier for your business to incorporate cutting-edge technologies like machine learning. Cloud computing, and natural-language-processing (NLP) directly in to your offerings for customers. As smartphones replace laptops, it's no wonder mobile app developers are in demand.
Like any opportunity, however, taking advantage of the opportunity for mobile app development requires staying abreast of current trends. As we head in to 2020, these three trends are most likely to shape the future for mobile app developers:
Trend #1: Integration With Cloud-Based Computing Services
IBM's recent announcement of cloud-hosted quantum computing has made it abundantly clear that cloud computing infrastructure will play a dominating role in the cutting-edge apps of tomorrow. Tomorrow's mobile apps will be built on top of previously unimaginable computing power. Not surprisingly, Google made a cloud-based quantum computing announcement of their own even bigger announcement of their own.
As rapidly advancing computing power creates the capability to analyze larger data sets and develop mobile applications. Advanced and embedded personalization, designing your mobile app for the cloud is rapidly becoming a necessity.
Trend # 2: – Harnessing The Power Of Machine-Learning
The dramatically increased computing power made possible through cloud-based infrastructure services has quickly ushered in a new era of improved machine learning models. As more and more smartphone users come online every day. These models are able to continuously learn from ever-expanding data streams. Thereby improving their capabilities by the minute. While the ability to deploy state-of-the-art machine learning models in mobile applications was once reserved for only the world's largest companies. These models are becoming a standard integration for mobile applications, no matter the size of the user base.
The TensorFlow project from Google, for example, provides low-cost and scalable access to a continuously updated library of machine learning models built on the back of billions of dollars in R&D by the Google AI team. With the increased ability to access these machine learning models. The potential use cases for your mobile app development are nearly endless, and the revolution is just beginning. The mobile application developed by Chinese Company NAVER Shopping. For example, has successfully used the Tensor Flow interface to automatically sort and categorize more than 20 million items per day in to thousands of categories.
Trend # 3: Hands-Free (and Human-Free) Customer Service Interaction Through Chat-Bots and Artificial Intelligence
According to Oracle CEO Mark Hurd. Over 80% of customer-company interactions will involve no human customer service representatives by 2025. Automated chat-bots, such as those built on the natural-language-understanding engine of IBM's Watson Assistant. Will not only be able to instantly process customer requests. But to provide a superior, much more personalized version of customer service while decreasing the burdensome overhead associated with staff and manual labor. Unlike their traditional human counterparts, chat-bots are inherently capable of working 24 hours per day. The seven days per week, 365 days per year to service even the most demanding customers. With all of these benefits, it's no wonder that the global market for automated chat-bots and A.I. Based customer service representatives is projected to grow at a staggering CAGR of more than 25% per year from now until 2024.
In Conclusion
If you're looking for the next big opportunity in business technology, look no further than mobile apps. These apps provide access to previously untapped markets, and the ability to deploy your mobile application on cutting-edge cloud infrastructure for unprecedented speed, scale, and reach. Furthermore, these same cloud-based services make it possible to access the staggering power of today's artificial intelligence and machine-learning models. With such a combination, your opportunity in mobile apps is truly unlimited.
Need Help With App Development?
Our experts can help you in developing your next world class mobile apps.