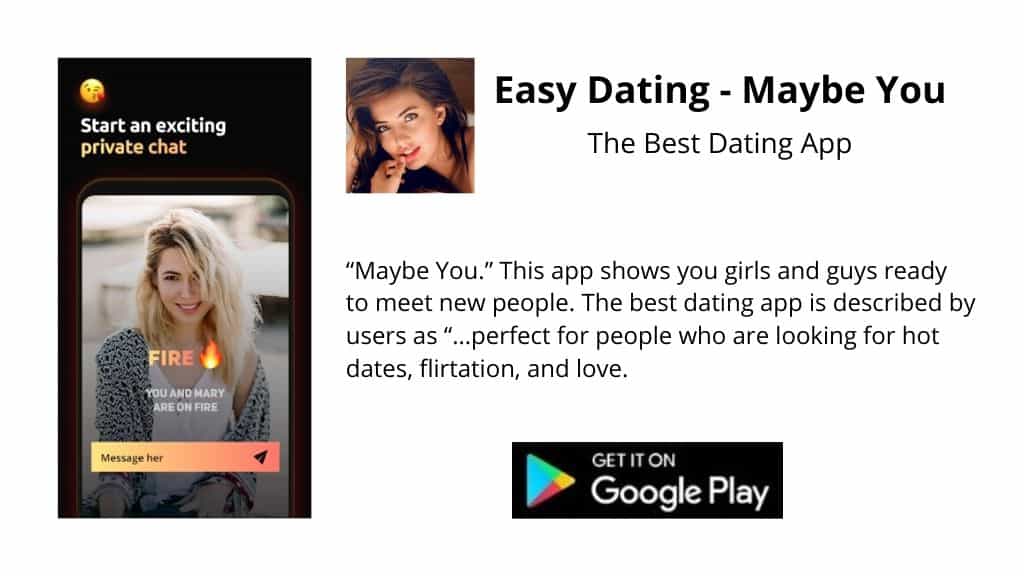 Dating online was once a taboo subject. That ideal is a thing of the past. Within the last decade, social interaction continues to remain popular. Say hello to the next online dating tool, "Maybe You." (Android) This app shows you girls and guys ready to meet new people. The best dating app is described by users as "…perfect for people who are looking for hot dates, flirtation, and love." No matter what kind of company you are looking for Maybe You have everything you'd like.
With its easy to navigate layout, dating could not be any simpler. When installing the app, you will fill in your information to complete your profile along with interests, hobbies, and other fascinating things about you. When searching for new mates, the list is tailored to align with your similar interests.
Matching with someone exciting seems to be a breeze. Once matched, you can message these lucky individuals. And those who you hit it off with the most, your private messages with them go on "Fire." This shows you who you are having the most connection with. Completely free! Socially expressive! The apps updated technology gives you the choice of sending pictures and videos to your new companions.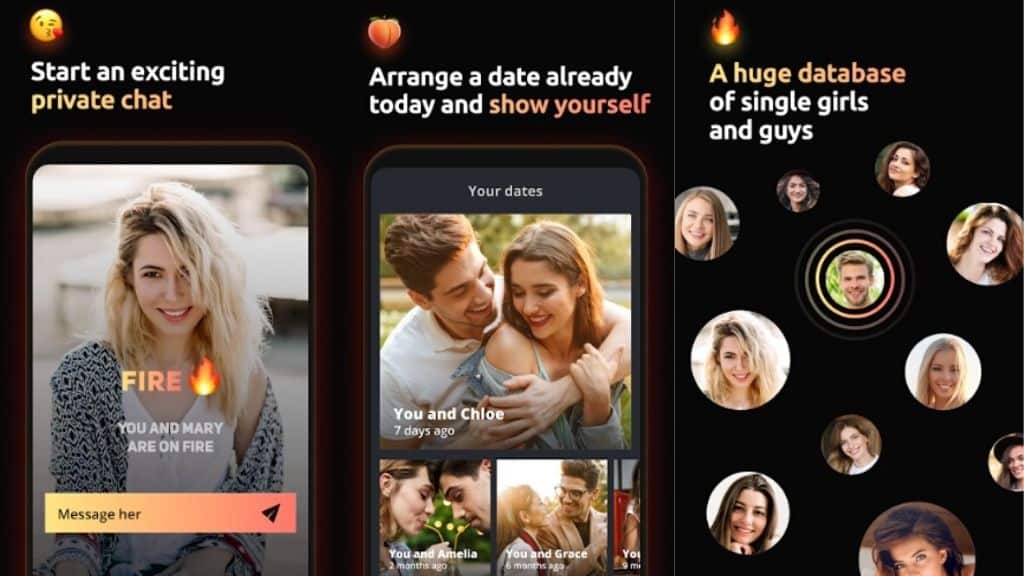 Once you are done chatting and would like to meet, feel free to use the "dates" feature were arranging an initial date is welcomed. This section will show what dates you have already been on. What is more refreshing than to see previous connections listed in front of you? No need to try remembering.
Maybe You is intended for more mature users (rated 17+). Last updated March 30, 2020. You can rest assure underaged prospects are unwanted on this app. All the perks of dating without the danger until you are comfortable. Free online chatting at its finest. Try Maybe You today!
Need Help With App Development?
Our experts can help you in developing your next world class dating apps.