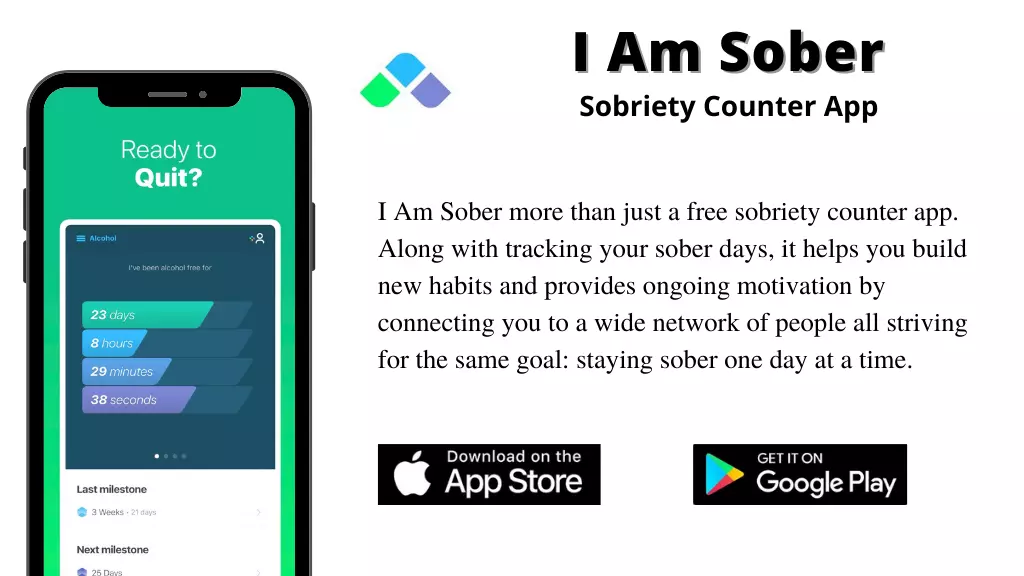 Introduction:
There are many people out there who are on a journey of sobriety. No matter what addiction you are trying to eliminate from your life, it is always good to have as many resources as possible to help you out. I Am Sober is a free-to-use sobriety counter app that comes with some great features and tools. Whether you are just starting your journey or have been at it for months, this app could be something to help you along the way.
Features and tools:
As I mentioned earlier this app has some great features. These include analyze triggers, share your story, withdrawal timeline, and more. The "analyze triggers" feature allows users to look back on their day and see patterns that either helped or hurt them on their journey. This will help them avoid anything that has a negative effect on them. Next, we have the "share your story" feature. This is for users who want to share their progress with others or even just to save for themselves. Then in the future, you can look back on all the amazing progress you have made. Lastly, I want to mention the "withdrawal timeline" feature. This is a great tool that highlights potential upcoming withdrawals depending on your addiction. They will show you a timeline on what to expect in the upcoming days and weeks to make sure you are mentally and physically prepared.
App Rating:
User-friendly: 4.5
Design: 4
Features: 4
Engagement: 5
Reliability: 4.5
Overall Score: 4.4/5
App Details:
Size: 53.6 MB
Category: Lifestyle
Age Rating: 12+
Final Thoughts:
I Am Sober is an overall great sobriety counter app for people out there fighting addiction. The journey of being free will not be an easy one, therefore having as many resources as you can to help you out is a great thing. This app has a 4.9/5 rating on both the app store and the google play store, so the great reviews speak for themselves. Many people have already benefited from I Am Sober, so if you are looking for some extra help on your sobriety journey check this app out.
Need Help With App Development?
Our experts can help you in developing your next world class apps.