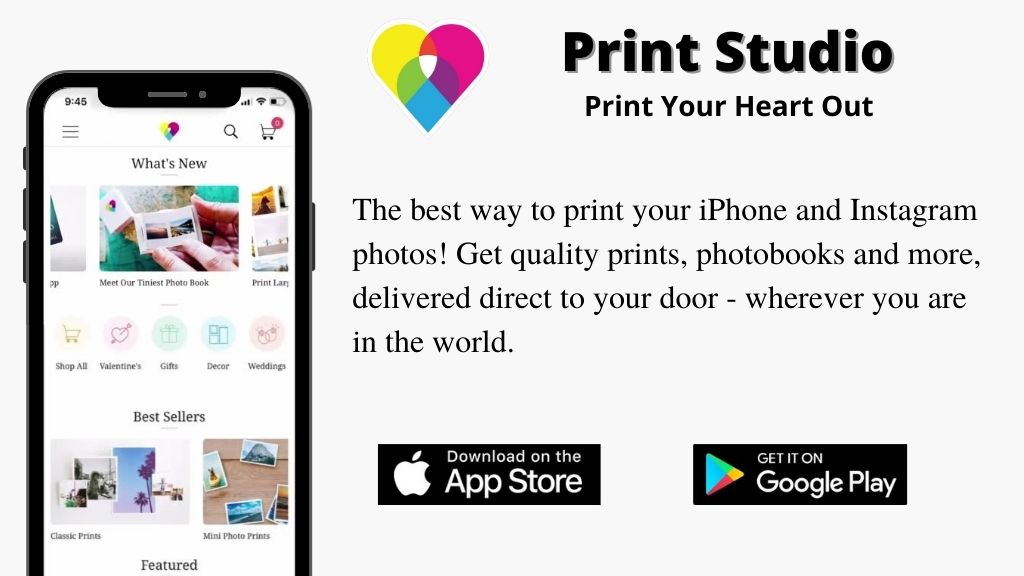 Introduction
Everyone loves to look back at old photos and memories they have on their phone of them and their loved ones. While it is great to do, sometimes it feels like these amazing photos you captured on your devices deserve more recognition. Print Studio is an app that allows users to print their favorite photos and turn them into photo books, quality prints, gifts, home décor, and more.
Features and tools
This app is very easy and simple to use. All you must do is choose what kind of print products you are looking for, then select the photos from your camera roll or even Instagram page! From there, you can purchase and receive your order in the mail. As far as features and tools go, Print Studio has some great functionalities.
They have great editing tools within the app that allows users to get their prints exactly how they want them. They also have a super simple and easy-to-use checkout process which is very important. They give you the option to just scan your bank card or even using Apple Pay if you are on iPhone. Lastly but most importantly, they have amazing customer service for users to contact with any issue that comes up.
App Rating
User-friendly: 4.5
Design: 4.5
Features: 4
Engagement: 4
Reliability: 4.5
Overall Score: 4.3/5
App Details:
Size: 80.5 MB
Category: Photo and Video
Age Rating: 4+
Final Thoughts:
This app is great for people who love to take photos on their phones and want to do more with them. It is very easy to use, plus has great reviews on both the App Store and Google Play Store. Whether you already have photos on your devices that you want to make prints of or plan to in the future, you should give this app a try.

Need Help With App Development?
Our experts can help you in developing your next world class apps.