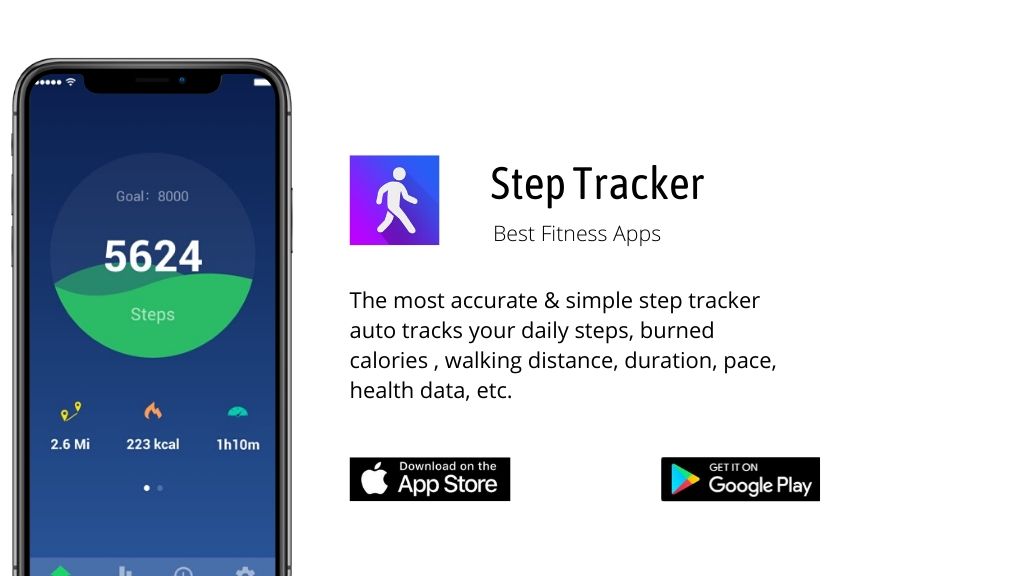 Fitness is important to all sorts of individuals. One thing we can all say is when you look good, you feel good. And that is exactly what "Step Tracker" will do for you. Step Tracker is one of the newest upgraded best fitness apps on iOS & Android. Being rated 4.7 stars, this app has plenty of features to offer consumers. If you thought health apps were useful before, think again! Step Tracker has the capability to count calories and show progress towards your personal health goals.
Best Fitness Apps
This app includes the most accurate and simple to understand features. No logins are necessary to access all the app's perks. Not to mention, "Step Tracker" has been updated in February 2020 to now add as a widget for newer devices. Collecting data is easy as the app has its own built-in GPS tracker. You will know exactly where you have traveled and how many steps you have taken. This app helps manage your progress; even displays graphs for visible reassurance.
You can't go wrong with assistance on healthier living. Step tracker will tell you how many calories burned, the distance of walks and the time it took to reach that distance. As long as your device is in your possession, it will collect the fitness data for you. No more checking your phone to make sure you have record of all exercises performed. NO! Rest assure that you have found the perfect app to do the homework. Just go for a walk or run and see what results this app will gauge.
As a result, your body will become more fit and healthier because of your initiative. With over 1 million downloads to date, there are many consumers taking advantage of this app. And the reviews say more than enough alone.
Need Help With App Development?
Our experts can help you in developing your next world class apps.