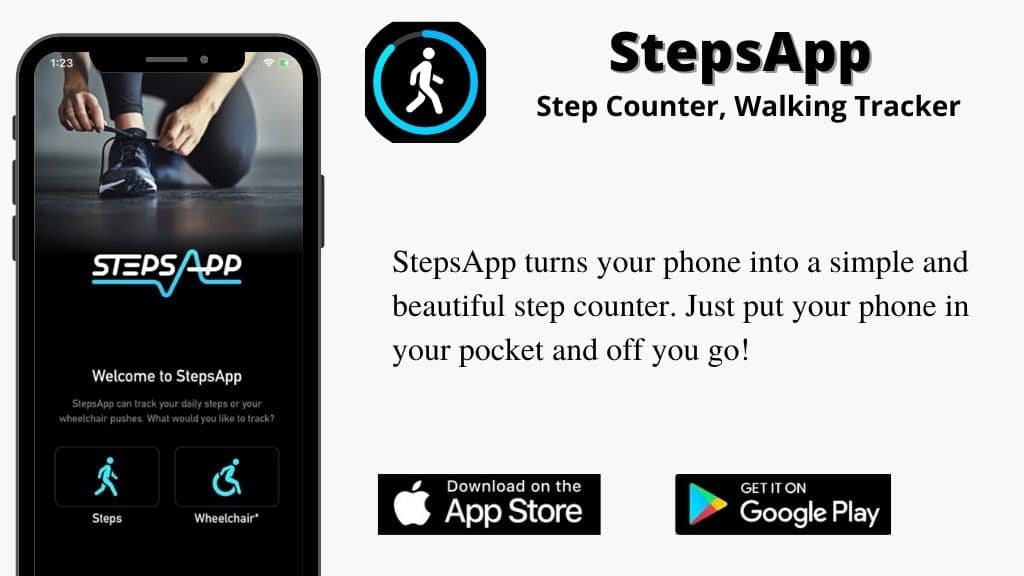 Introduction
Wanting to keep track of your daily steps and walking patterns is very common these days. Whether you are trying to get in shape or just want to keep better track of your activity, having a step counter in the palm of your hands is very useful. StepsApp allows you to turn your phone into a simple and beautiful step counter/walking tracker.
Features and Tools
When it comes to having a great app, we must first look at its features and the tools they provide. One amazing feature StepsApp provides is the ability to view all your activity at a glance with a clean and amazing design. This allows you to get a brief overview of things like daily steps, active calories, charts, progress, and weekly reports.
Another great feature is its "Stepsapp For Everyone" function that includes voiceover, support of over 20 languages, and support for wheelchair pushes as well! The last thing I want to highlight is StepsApp's share and customizable tools. This app allows you to share any achievements or data straight to all social media platforms directly from the app. It also allows you to customize your charts and activity to give it the look you want.
App Rating:
User-friendly: 4.5/5
Design: 4/5
Features: 4.5/5
Engagement: 3.5/5
Reliability: 4.5/5
Overall Score: 4.2/5
App Details:
Size: 64.6 MB
Category: Health and Fitness
Age Rating: 4+
Final Thoughts
When it comes to wanting to track your daily steps/walks, Stepsapp truly is a great tool to have. It gives you everything you could want when it comes to a step counting app. With a great set of features and its easy to use UI, it is defiantly one of the best step counter apps on the market.
With over 10 million users, a 4.8/5 rating on IOS, and a 4.5/5 rating on the google play store their I no denying its success. If you are looking for an app in this specific market, then you may want to consider Stepsapp.
Need Help With App Development?
Our experts can help you in developing your next world class apps.