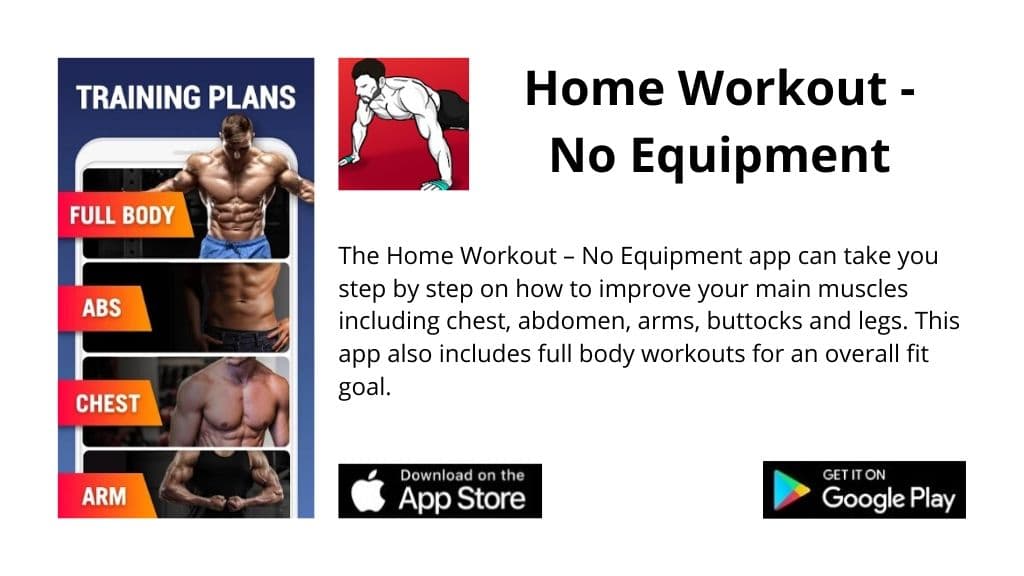 The COVID-19 pandemic has made it harder for gym exercising. Between the masks, sanitizer, and social distancing, it has been a rough road for all countries affected. That is why the Home Workout – No Equipment app would be beneficial. The best workout app like these can promote staying at home and being safe while becoming physically fit. If you are skeptical of going into public gym facilities, this app may be an alternative for you.
The Home Workout – No Equipment app (iOS, Android) can take you to step by step on how to improve your main muscles including chest, abdomen, arms, buttocks, and legs. This app also includes full-body workouts for an overall fitness goal. There is no coach or gym equipment needed to complete the workouts. All workouts and stretches are curated by experts. Provided in the app are guides and video tutorials with instructions on how to complete the workouts successfully. These tools are important especially for beginners who need a bit more details on form and balance.
The Home Workout – No Equipment: The best workout app features workout reminders, charts to display your weight journey, and tracks progress. Also, hit workouts are provided for those who are more advanced in the fitness world. These workouts will give you an accelerated fat burning system designed to tone and sculpt the body fast. There are in-app purchases for active membership – monthly and yearly with more perks or for removing ads due to inconvenience.
With over 100 million Android users and ranked #14 in the Health and Fitness category for Apple/iOS users, no wonder it is rated almost 5 stars on both platforms. Another bonus to this app is that it's completely free to install! With an app of this magnitude, everyone should have it on their phone, smartwatch, etc. As mentioned before, you are sure to be safe within your home. Go ahead and try it today!
Need Help With App Development?
Our experts can help you in developing your next world class apps.