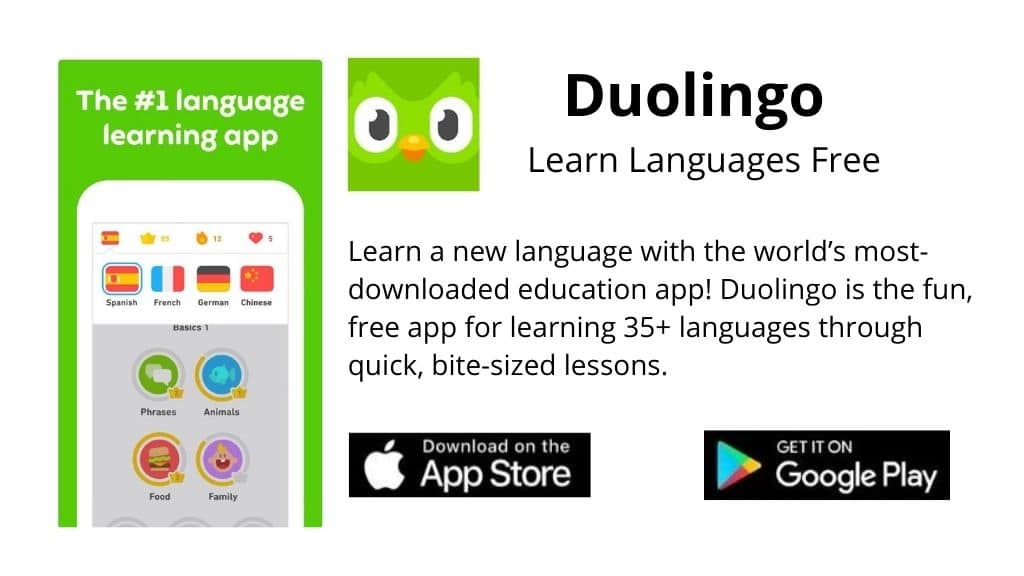 Being able to speak multiple languages is a great quality to have. This skill can help you communicate with others when you travel to another country while also making your resume even more intriguing when applying to that dream job of yours. These are only a couple of benefits that come with being bilingual. Now nobody is saying learning a new language is easy, but with a good app to help you along the way it can be much easier than you may think.
Duolingo: Learn Languages is free to download the app on IOS and Android that makes learning a new language fun and quicker than ever. Duolingo has some amazing features like personalized learning, immediate grading, and rewards. Personalized learning is a feature that makes the lessons adapt to your specific learning style! This will help you understand and learn in ways that are most effective for you.
Immediate grading will allow you to instantly see how you are doing in your lessons. This will show you everything you get incorrect in the lessons and how to improve instantly. Lastly, Duolingo: Learn Languages will help you to stay motivated on your learning journey by giving you rewards through the process. You will be able to earn virtual coins and unlock new levels all while mastering a new language.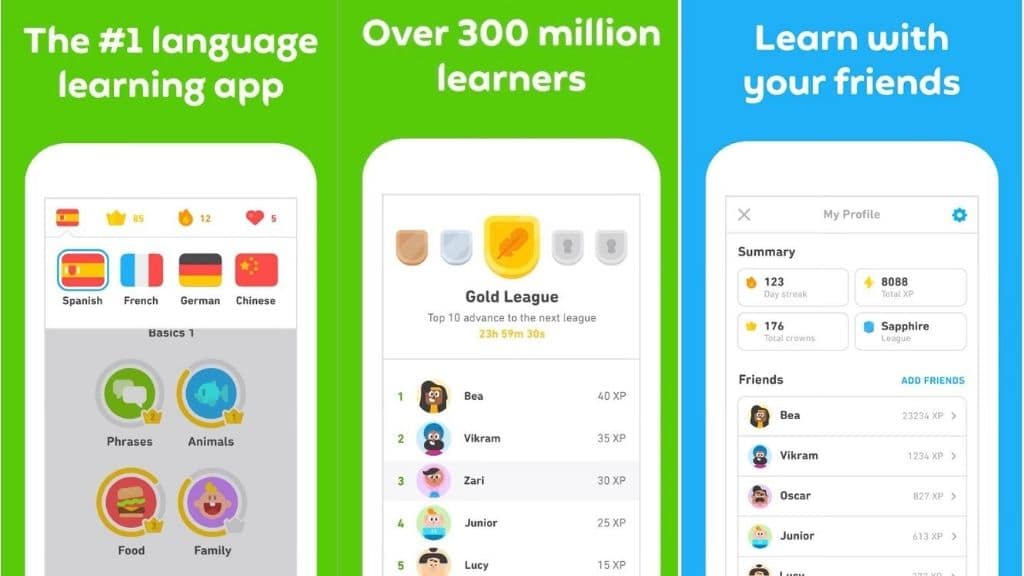 Duolingo has many accolades to show why it is the best app for learning new languages. For starters, this app is the most downloaded education app out there. Also, it is an editor's choice on both the play store and app store! It is also the #6 education app on the app store and has a 4.7/5 rating on IOS and Android.
If you are looking to learn a new language, then Duolingo is exactly what you are looking for. Whether you want to learn a language for travel, education, work, or family Duolingo has everything you need in a simple and fun app.
Need Help With App Development?
Our experts can help you in developing your next world class apps.