Your One-Stop Solution for Event App Development Services
Accelerate your event management business with our innovative and customized app solutions.
Interested? Let's Talk
Industry experts available to discuss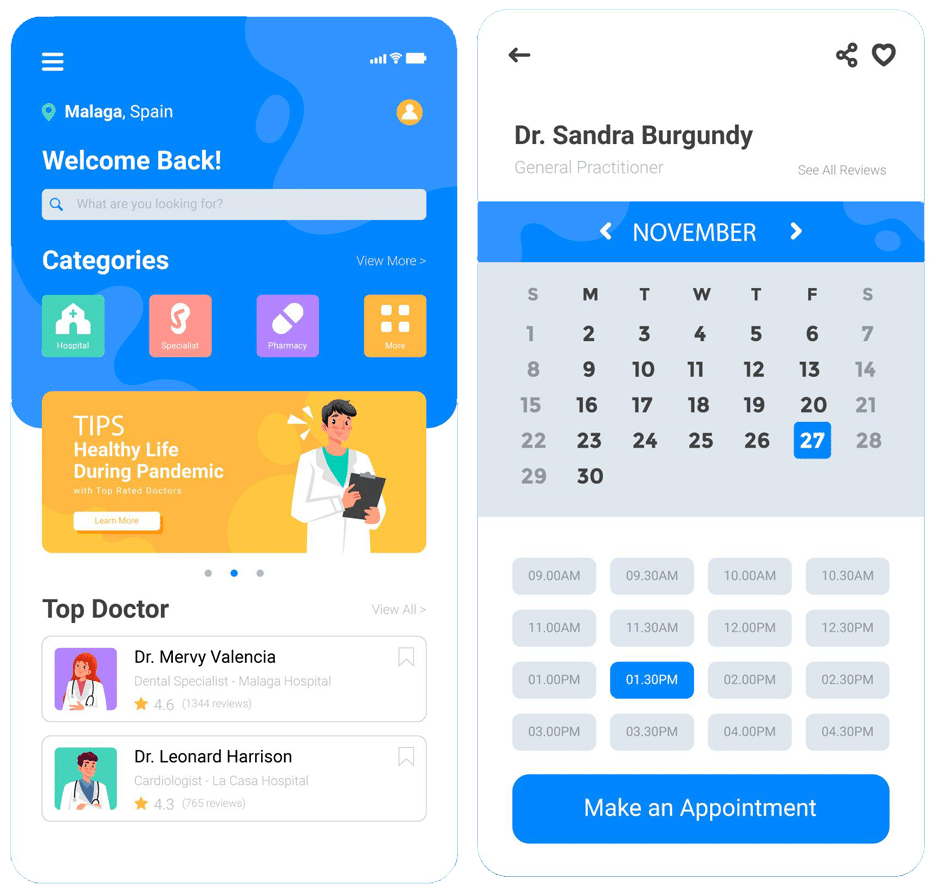 Event Management Application Development Services
Event management application development services are essential in today's fast-paced and technology-driven world. These services provide a comprehensive solution for managing and organizing distinct types of events, including conferences, trade shows, and corporate gatherings.
Types of Application We build

Trade Shows
Jumpgrowth develops featureful Trade shows app by employing a comprehensive and strategic approach. We focus on creating a visually appealing and intuitive interface, ensuring easy navigation and access to relevant information.

Exhibitions App
Jumpgrowth takes a user-centered approach, conducting thorough research to understand the target audience and their preferences, and then works closely with exhibition organizers to tailor the app to our client's specific needs.

Concerts App
We focus on creating an immersive user experience by integrating various features like seamless ticket purchasing, real-time concert updates, artist bios, interactive maps, and personalized recommendations.

Festivals App
Jumpgrowth develops featureful music festivals app by integrating a range of cutting-edge features that enhance the overall experience for festivalgoers.

Sporting Event App
Through an extensive research and development process, Jumpgrowth can create a dynamic app that not only provides users with a comprehensive sports experience, but also ensures they are fully immersed in the world of Sports.

Entertainment App
Jumpgrowth is an innovative company that excels at developing featureful entertainment apps. Jumpgrowth understands the evolving needs and demands of the audience. We create apps that offer a wide range of features, ensuring users have a personalized and immersive experience.

Event Schedule App
JumpGrowth is a leading software development company that specializes in creating custom event schedule apps. Additionally, our apps are designed to be easily customizable, enabling organizers to make changes and updates effortlessly.

Conference Apps
Jumpgrowth develops featureful Conference apps by combining innovative technology with strong user experience design. We prioritize creating a seamless and intuitive platform for both event organizers and participants.

Wedding event management app
Jumpgrowth is an event management app development company that specializes in wedding event management solutions and is renowned for its ability to build featureful platforms.
Let us discuss your requirements
Features for Custom Event Applications
Event Application Development Process 
01

Design & Prototype

Develop wireframes and user interface following prototype creation and usability testing.

02

Build

We perform unit testing and code control after developing the application.

03

Test

Perform load, special, and automated testing on application for multiple browsers and OS.

04

Release

Perform infrastructure scaling after deploying the application.

05

Feedback

We issue reports along with the new feature request in this step.
 JumpGrowth's event app developers worked with modern technologies to leverage your software.   

Socket.io

WebSocket

RxJava

jenkins

CI/CD

GIT

Selenium

Postman

Test Flight

Zabbix
SonarQube

MySQL
MongoDB

MariaDB

PostgreSQL

X-Shore delivery model
Jumpgrowth has implemented its X-shore delivery model in the development of an event management app. This model combines the advantages of onshore and offshore teams, allowing for efficient and cost-effective delivery of software solutions.
Let us discuss your requirements
Choose the best Event Management App Development Company
Contact us today and transform the way you plan, organize, and execute events
Frequently Asked Questions